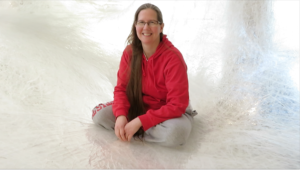 Donate to Shari here.
Why I'm marching: I am marching because as a world we need to reduce our fossil fuel use to reduce the effects of climate change. Stopping the Dakota Access Pipeline would be a step in that direction. I have two children and trying to make the Earth as good as I can for them.
About me: My great-grandparents and great-great-grandparents came from Czechoslovakia. I was born and raised on a century-old dairy farm in northeast Iowa. Growing up with farming put me in tune with the Earth. "Being green" was simply the way of life and included recycling, composting and sustenance gardening. Timing of summer vacations was aligned more with the weather than any other factor. My father taught me the appreciation of expansive sunsets and starry nights, particularly on hayrides. My employment since 2010 has focused on climate action.
Days Marching: September 1-8
Goal ($20 per day): $160
Amount donated: $145
Shari Hrdina – $40
Jay Wilson – $20
Lauri Bennink – $20
Adam Hammes – $20
Judy Diedrichs – $25
Jenn Bowen – $20