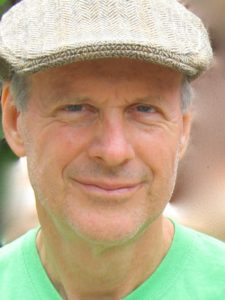 Ed Fallon, Agitator in Chief
Ed Fallon served as a state legislator for fourteen years before running unsuccessfully for Governor in 2006 and U.S. Congress in 2008. Since 2009, he has hosted the Fallon Forum, which airs on four Iowa stations. Ed contributes to a sustainable world by walking and biking as his primary means of transportation and by growing much of his own food and raising hens. In 1995 he was identified by Cityview as Iowa's No. 1 Hellraiser, which wrote, "Ed Fallon has made a name for himself as the Legislature's premier street politician and agent provocateur."
Favorite quote: "Never doubt that a small group of thoughtful, committed citizens can change the world. Indeed, it is the only thing that ever has." ~ Margaret Mead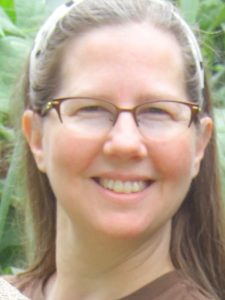 Shari Hrdina, Principle Cat Herder
Shari Hrdina was born and raised on a century-old dairy farm in northeast Iowa. Growing up with farming put her in tune with the Earth. "Being green" was simply the way of life and included recycling, composting and sustenance gardening. Timing of summer vacations was aligned more with the weather than any other factor. Shari's father taught her the appreciation of expansive sunsets and starry nights, particularly on hayrides. Her employment since 2010 has focused on climate action, being a jack-of-all-trades from event organizing to bookkeeping to form filing and other duties as assigned.
Favorite quote: "I am only one, but still I am one. I cannot do everything, but still I can do something; And because I cannot do everything, I will not refuse to do the something that I can do." ~ Edward Everett Hale
Favorite quote: "Action is the antidote to despair." ~ Joan Baez, via Miriam Kashia in the Boone County jail
Samantha Kuhn, Professional (Loud) Talker
A native Chicagoan who has spent most of her life lecturing and talking about history, Samantha is a recovering academic with an M.A. in Humanities from the University of Chicago. Sam also pursued further graduate training at the University of Arizona and the Institut für Europäische Geschichte in Germany.
Whether it was selling children's books, convincing community college students that "yes, history is a VERY important subject," or writing reports about the necessity of government aid for the non-profits she worked with during her time in Americorps*NCCC, Sam has spent most of her life discussing issues she cares about. Now living in Des Moines, through the Iowa Caucuses and Bold Iowa's Climate Bird Dog campaign, Sam participates in history rather than studying it. She has designated herself an all-around gopher for Bold Iowa by bird-dogging presidential candidates, setting up events, or running the sag wagon for last year's First Nation – Farmer Climate Unity March.
Favorite Quote: "A great wind is blowing, and that either gives you imagination or a headache" ~ Catherine the Great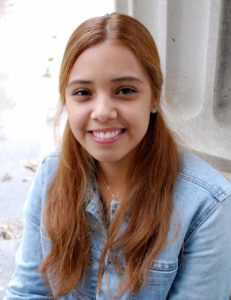 Ashley Martinez-Torres, Talk Show Producer
Ashley is a multi-media communications major at Des Moines Area Community College, and in her spare time volunteers to produce the Fall0n Forum. She also hosts and produces four hours of talk radio every Saturday on La Ley that includes a children's program, a buying-and-selling show, and a discussion with local church leaders. Ashley loves to read books of all sorts, from thrillers to romance to mystery novels, and is particularly interested in books about other cultures and how they lived before European colonization.
Favorite quote: "Here are some values that I stand for: honesty, equality, kindness, compassion, treating people the way you want to be treated and helping those in need. To me, those are traditional values" ~ Ellen DeGeneres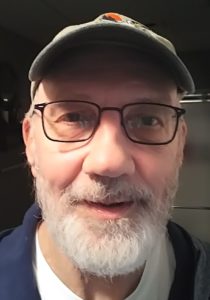 Jeff Kisling, Spiritual Warrior
Jeff is a Quaker raised in rural Iowa who has organized many rallies to raise awareness about the dangers of fossil fuels. Jeff walks the walk, and for forty years has lived without a personal car.
Jeff helped organize prayer gatherings and consciousness raising events about the Dakota Access pipeline in Indianapolis, and was also involved in efforts to encourage people to close their accounts at banks that funded DAPL. During one afternoon $110,000 was withdrawn from the Chase and PNC banks.
Jeff returned to Iowa last year after retiring from a career in medical research at Riley Hospital for Children. Participating in the 94-mile First Nation – Farmer Climate Unity March this year was a transformative experience, and a welcome opportunity to make friends with Native and non-Native water protectors.
Jeff has been an avid photographer all his life, and especially enjoys acting as a photojournalist, documenting social justice events.
Favorite quote: "I hope that in this year to come, you make mistakes. Because if you are making mistakes, then you are making new things, trying new things, learning, living, pushing yourself, changing yourself, changing your world. You're doing things you've never done before, and more importantly, you're doing something." ~ Neil Gaiman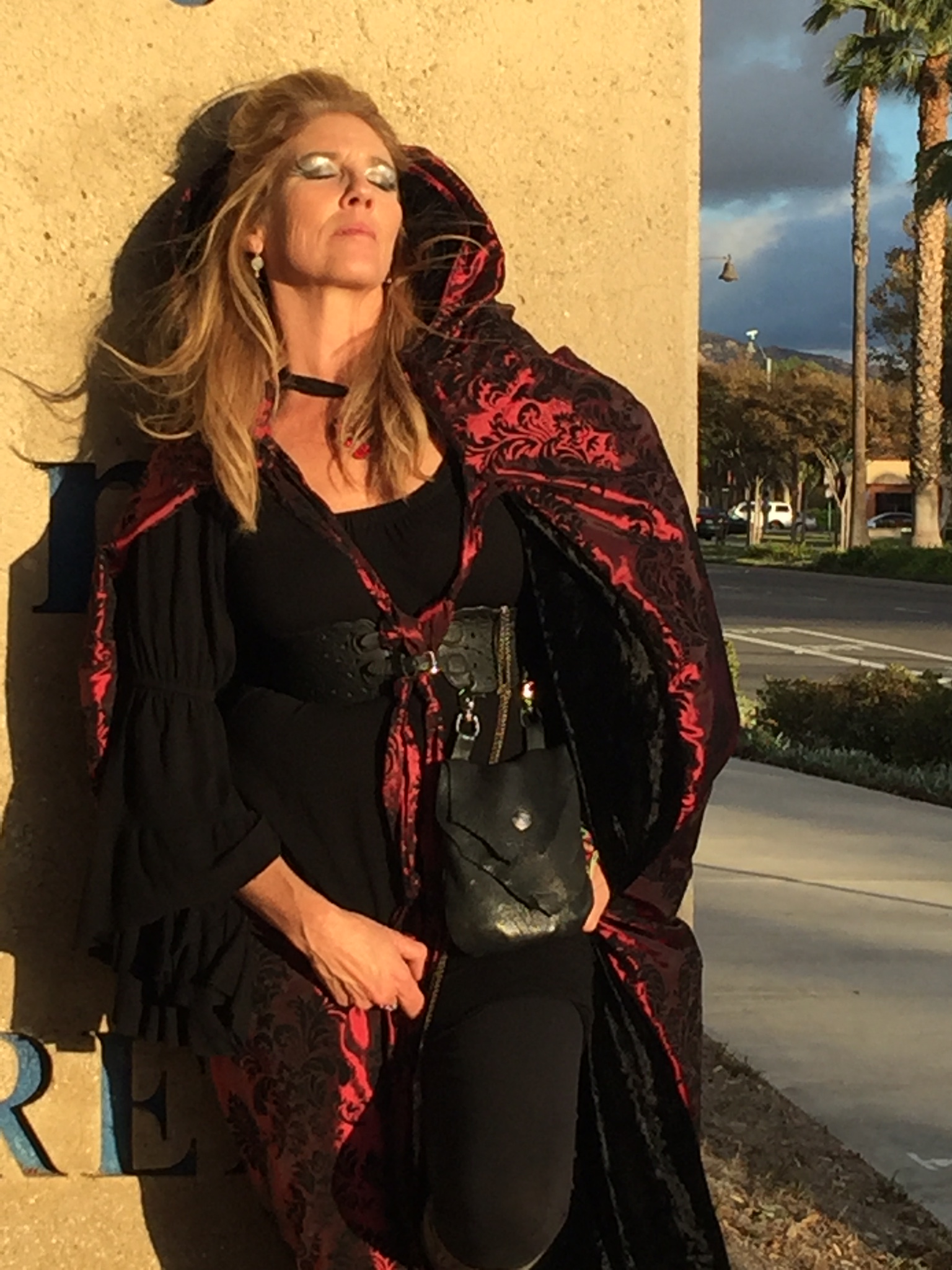 Sarah Spain, March Madness Manager
Sarah Spain is an artist who missed out on the project of a lifetime when the Sistine Chapel got finished before she was birthed. In 2014, she coordinated logistics for the Great March for Climate Action, earning the prestigious title of Second Most Unpopular Person on the March — finishing a close second to Ed Fallon. She continues her art through clandestine graffiti outings and fantasizes about desecrating precious public monuments like the underbelly of Interstate overpasses. And yeah, she continues to organize marches like a mad thing.
Favorite quote: "A strong woman looks a challenge in the eye and gives it a wink." ~ Gina Carey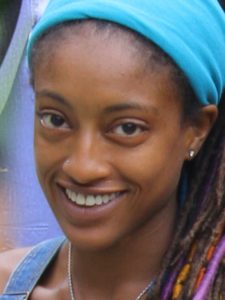 Lyssa Wade, Photo Thumper
Lyssa Wade attended Grand View University with a plan, graduating with a B.A. in mass communications and a photography emphasis. She ended up happily not using her degree, instead creating organic skin care products and deodorants. In addition, she's a food-bus-driving Veggie Thumper who prompts smiles through organic vegetarian and vegan cuisine — and perhaps a funny chicken and garden story, too. Lyssa's photographic work includes shooting images for Bold Iowa. She rarely misses an opportunity to encourage others to consider health, wellness and the Earth through conscious cuisine.
Favorite quote: "They tried to bury us. They didn't know we were seeds." ~ Mexican proverb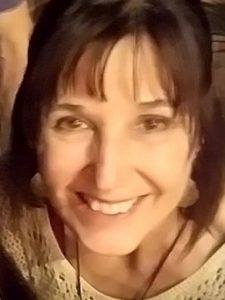 Kathy Byrnes, Facilitator of Fun
Kathy Byrnes, a writer and editor, boasts a background in project coordination and event planning – projects that promote causes, and events that embrace fun. Growing up during the Energy Crisis of the 70s, she learned to turn out lights, hang up laundry, and generally use fewer of our Earth's precious resources. Her inclinations turned into activism in 2014, when the Dakota Access Pipeline threatened her family home at the time. Now a Des Moines resident, Kathy walks and bikes a lot, hangs out with her kids and grandkids as often as possible, enjoys feeding people, eats ice cream – sometimes twice a day – and can still turn a mean cartwheel. She also believes that people are good, love is powerful, and you should always be prepared to be surprised by yourself and others in very positive ways.
Favorite quote: "Always leave a place better than you found it." ~ Rosa Lee Byrnes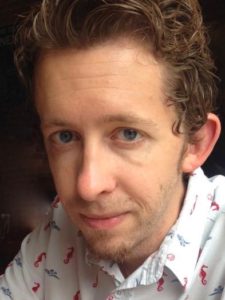 Forrest Determann, Wizard of Wireless
Forrest Determann began his pursuit of technical wisdom at an early age, while still rattling the cage of his crib and sucking down high-quality formula. He is active with several local organizations doing good work and fighting for planetary survival. For a geek, Forrest is very approachable, almost human.
Favorite quote: "It's fun to eat something slimy once in a while." ~ Forrest Determann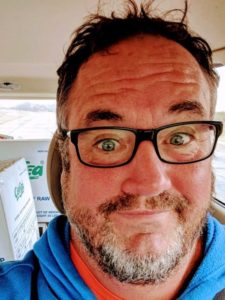 Troy Church, Bouncer
When not doing his part for a better world through Bold Iowa, Climate March and other groups popular with Big Oil and President Trump, Troy Church is a notable Iowa fish monger and bartender. He's also the proud owner of an impressive disc golf drive and manages "The Bigfoot Diaries," a central-Iowa blog promoting local music and subversive thinking. Troy once declined an invitation to run for Congress because, allegedly, even the impressive entourage of skeletons in his closet wouldn't vote for him.
Favorite quote: "Tip your bartenders, but do not tip them over." ~ Rob Lumbard
View our Employee / Volunteer Policies.