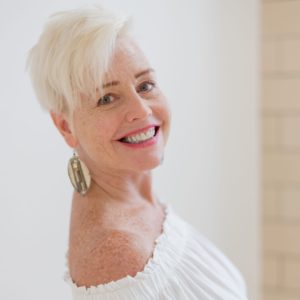 Donate to Kelly here.
Why I'm marching: I've always said that if you're going to be in the parade you might as well lead it, because if you're going to make a difference, you've gotta take risks.
About me: I believe that what we focus on is what we promote. This March is very important because we will be meeting people in their communities to share food and conversation, and to find common ground in how we can make a difference to bring healing to our planet. This is not a protest, it's an opportunity to rise together and bring forgiveness and healing to a hurting world.
I'm the founder of the PEARL Project — People Engaging in the Arts Rejoicing in Life. The PEARL Project is focused on uniting humanity in love and bringing healing to our Earth. The PEARL Project will be co-creating twelve ceremonies — three in each of the four directions of the world — with Indigenous nations to mend the sacred hoop of life. 
Days Marching: September 1-8
Goal ($20 per day): $160
Amount donated: