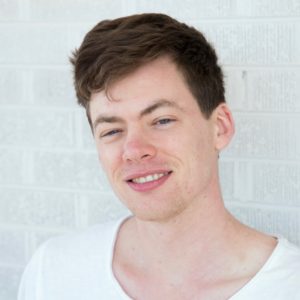 Donate to Fintan here.
Why I'm marching: During my time at Grinnell College in Iowa I began to understand the importance of preserving our environment. In 2016, I took a trip to Standing Rock with other Grinnell students and learned a lot from the people there about our responsibility of protecting our water and land. That's why I created the video about the march, and that's why I march.
About me: I'm a filmmaker and graphic designer from Brooklyn, New York. I want to make the world a better place through my art. I plan to go into video journalism and continue telling stories that are overlooked or underreported.
Follow me on the March: 
Instagram @TheNatnif
Days Marching: September 1-8
Goal ($20 per day): $160
Amount donated: