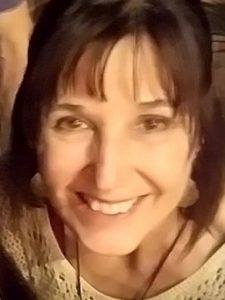 Donate to Kathy here.
Why I'm marching: I lived on and owned land in Jasper County, Iowa, when the Dakota Access Pipeline came through. When I stood up to it, many of my neighbors thought I was nuts to fight it – to take arrest protesting it – telling me it was "a done deal." Now, I am standing up for my friends and neighbors whose land was used and abused for a private company's profit.
About me: An Iowa native, I'm basically a "country girl" with a broad perspective on the world and its workings. I have three adult children who are amazing individuals, and I'm Granny Kathy to three grandchildren.
Now a Des Moines resident, my partner and I grow more than 30 different veggies in our yard, keep hens and bees, and source foods we don't produce as locally as possible. In my day-job, I am a writer and editor for a global health nonprofit.
Follow me on the March:
Facebook Kathy Byrnes
Instagram @KathyMByrnes
Days Marching: September 1-8
Goal ($20 per day): $160
Amount donated: $305
Kathy Byrnes – $20
Sarah Fiebelkorn – $20
Kristine Winter – $50
Andrew Hong – $10
Sue Broadbooks – $50
Kate Wolf – $20
Ann Black – $25
Paul Holdefer – $10
Patsy Larson – $50
Shawn Byrnes – $50