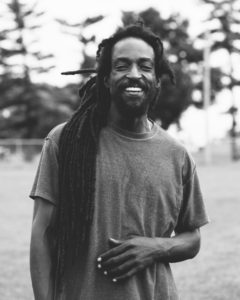 Donate to David here.
Why I'm marching: I've never done a march. I'm usually talking and in meetings. But this march seems like a good way to get connected. The pipeline company acted like bullies. Letting them use eminent domain is contrary to what I think it should be used for.
About me: I grew up in Des Moines and was gone for 15 years. I returned to see that the very same empty lots and boarded up homes that I grew up with were still in neglect. I founded Homes4MyPeeps in order to restore homes for low-income people. Your home is more than four walls and a roof. It's your entire neighborhood, it's your body. Part of what I do involved growing and eating good, healthy food. People need to start thinking about what they eat. When people eat better and put the right fuel into their systems, they feel better too.
Follow me on the March:
Facebook  David Houston
Website  Homes4MyPeeps
Days Marching: September 1-3
Goal ($20 per day): $60
Amount donated: