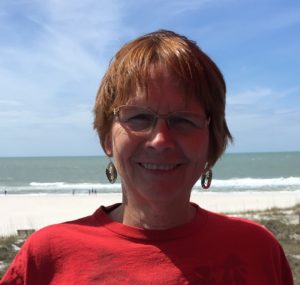 Why I'm marching: I'm marching because I'm concerned about the environment and our drinking water. Pipelines have abused eminent domain to take land from people. They have ruined the land, all for some big corporation's pocketbook. Pipelines leak and we can't afford to have them contaminate our water. I feel like our country has gotten out of control with the people that are in power now. They are doing everything against the environment.
About me: I live in Swisher, Iowa and am retired from the University of Iowa. My biggest joy in life is being with my daughter and grandchildren. I'm the lead for Moms Demand Action for Gun Sense in America in Cedar Rapids. I also belong to the Sierra Club, 350.org, Indivisible, C R Solidarity in Motion, and am helping the Democratic Party with the Blue Wave.
Follow me on the March: I'll be posting pictures of the walk on my Facebook page.
Days Marching: Sept 1 – 8
Goal ($20 per day): $160
Amount donated: