Bold Iowa and its partners are bringing a community forum to many towns across Iowa.  The first one will be in Montezuma on April 21.
The community forums will highlight two items. First, learn about the historic eminent domain lawsuit before the Iowa Supreme Court, filed by landowners along the route of the Dakota Access Pipeline and the Iowa Sierra Club. For detail on the case, see Supreme Court No. 17-0423. Second, view "Crossing the Divide", a documentary by Ralph King. The documentary is about the 2017 Climate Justice Unity March, and shows the value of rebuilding trust and unity across political, cultural and geographic lines. See below for the full program agenda.
Click here for downloadable poster.
Click here to view the "Crossing the Divide" documentary.
Does your community want to host? Contact Sarah Spain at (805) 857-3715 or sarah@climatemarch.org to bring the "Stop Eminent Domain Abuse" Roadshow to your community.
Check back to see the schedule of dates and locations as they develop.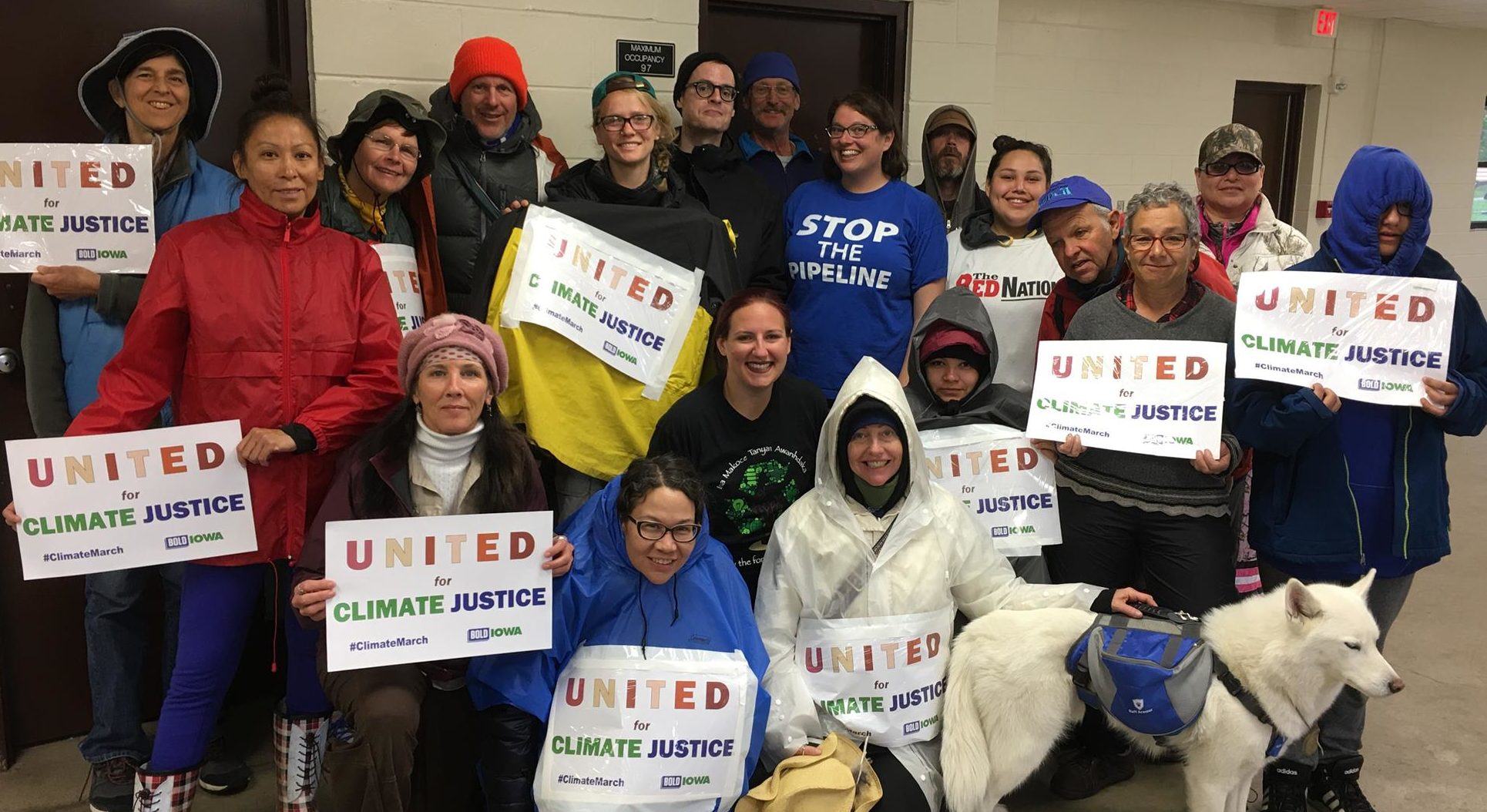 COMMUNITY FORUM
SATURDAY, APRIL 21
MONTEZUMA PUBLIC LIBRARY, 500 E Main Street
10:00 – 11:30 a.m.
PROGRAM:

Overview of the lawsuit
Dakota Access Pipeline's impact on farmers and landowners
Native Americans' concerns about the pipeline and related issues
Other current eminent domain conflicts, such as wind turbines, lakes, airports
Presentation of "Crossing the Divide" by Ralph King, filmed last spring as the Climate Justice Unity March walked from Little Creek Camp 85 miles to Des Moines. The film shows the value of rebuilding trust and unity across political, cultural and geographic lines.
Learn about the Climate Justice Unity March 2018 from Des Moines to Ft. Dodge in September
Discussion and next steps
PARTNERS:
Bold Iowa
Indigenous Iowa
Climate March
Contact Sarah Spain at (805) 857-3715 or sarah@climatemarch.org to bring "Crossing the Divide" to your community