On Saturday, February 3, 2018 from 12:30 – 3:30 at US Bank Headquarters, 800 Nicollet Mall in Minneapolis, Water Protectors from South Dakota, Minnesota, Iowa and beyond will demand that US Bank keep its promise to divest from oil and gas pipelines. That includes Energy Transfer Partners (ETP), the company responsible for the Dakota Access pipeline, and now the topic of a lawsuit filed by nine Iowa landowners and the Iowa Sierra Club.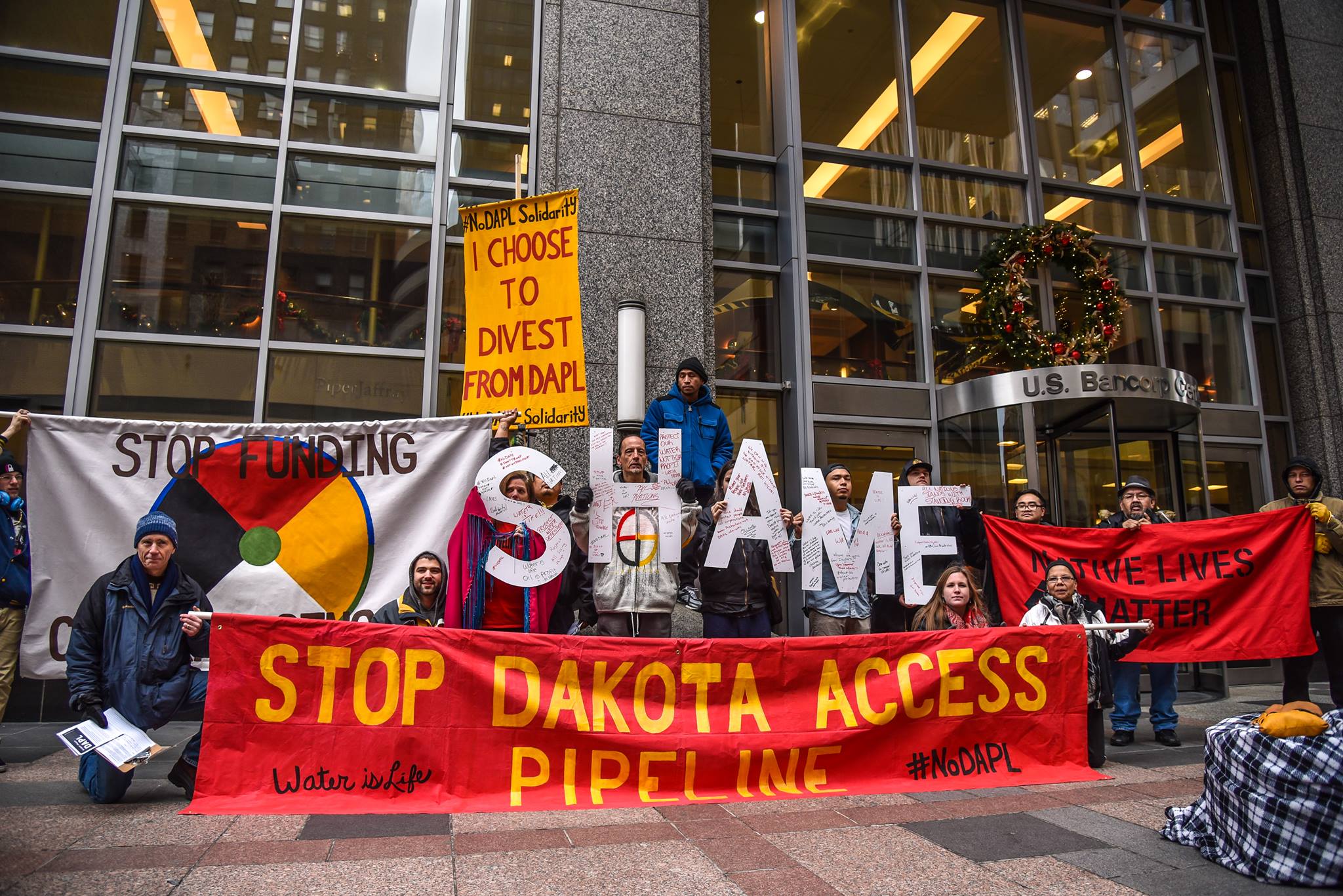 Last month US Bank broke its promise to stop lending to oil and gas pipelines — pocketing millions in fees from a massive $6 billion credit deal with ETP.
As the Super Bowl spotlight turns to US Bank Stadium — where the New England Patriots will play the Philadelphia Eagles on Sunday, February 4 — let's make sure the world knows that US Bank funds companies that attack water protectors, trample private property rights and contribute to climate change.
The fight for clean water, our planet, tribal sovereignty over Native land, and the rights of farmers and rural property owners continues to ramp up. Join us in this important action to protect our communities from US Bank and ETP!
For more information, visit the Facebook Event or contact Ed at [email protected].