Please come to a "Here Comes the Sun" Party on Friday, January 26 from 6:30-8:30 p.m. at Victor's Mexican Restaurant, 602 US 69 in Huxley.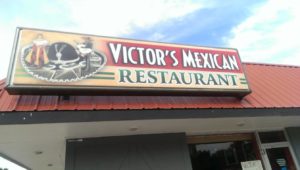 Come patronize a wonderful local business as Lee Tesdell, Ed Fallon and others lead a discussion about solar energy. Lee lives nearby in Polk County and has done great things with solar energy on his farm. Even if you're not ready to pull the switch and let the sun power your home, business or farm, this is an important opportunity to learn why solar is the wave of the future.
We'll also discuss the lawsuit filed by nine Iowa landowners and the Sierra Club against the Dakota Access pipeline, a suit that will soon come before the Iowa Supreme Court. It's important that Iowans know why this ruling is significant beyond the pipeline fight — significant for our land, water, climate and property rights.
We'd like to thank Climate March and Polk County's Community Betterment Program for partnering with Bold Iowa on this event. For updates and further info, check out our Facebook Event.