Link to original article: http://www.ksfy.com/content/news/Bold-Iowa-assesses-impact-of-oil-spill-488454851.html
Covered by KSFY Television, Sioux Falls, South Dakota, July 17, 2018
Excerpt: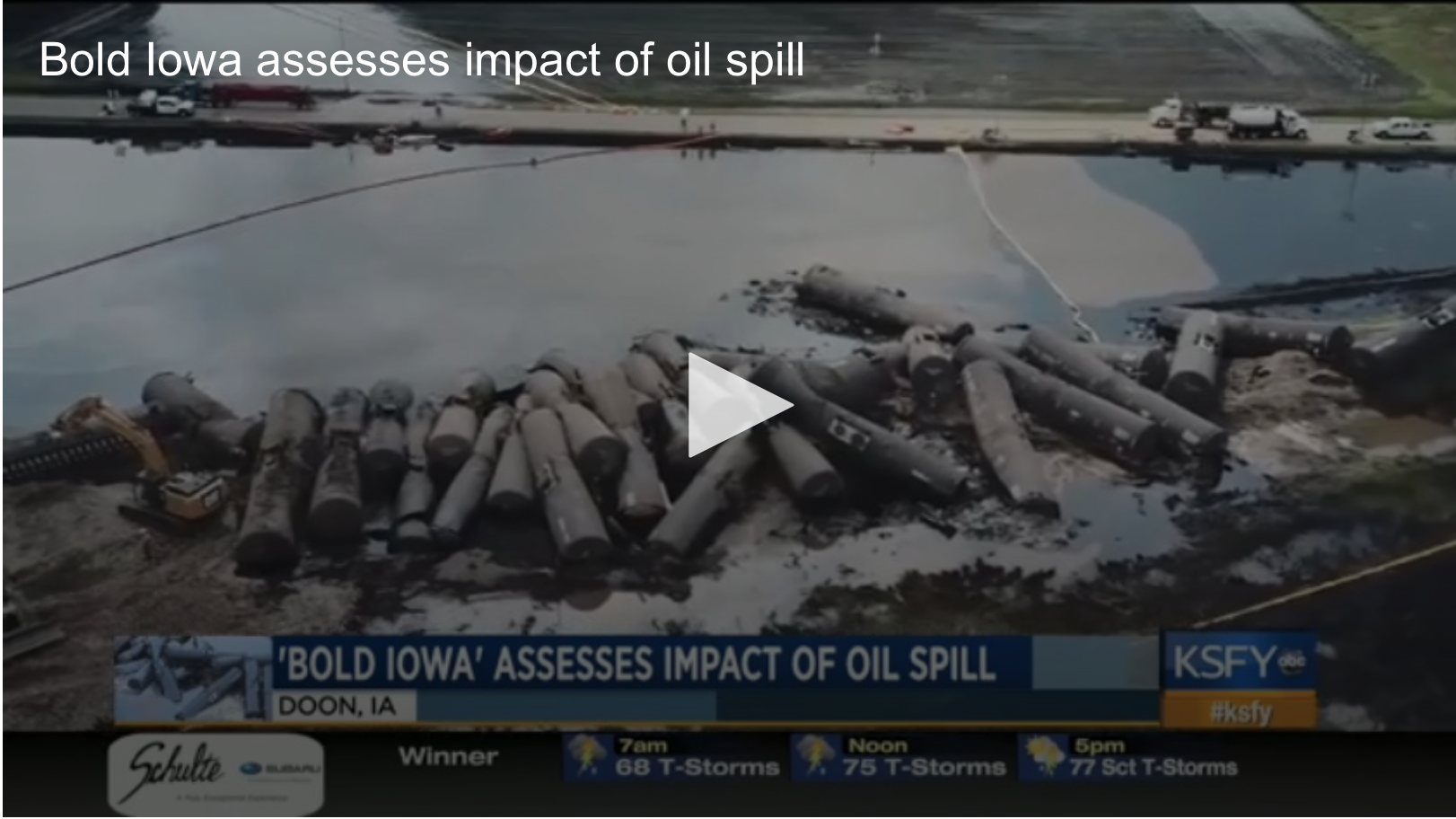 DOON, Iowa (KSFY) – A local environmental group is mobilizing to help landowners impacted by last month's train derailment and oil spill in Doon, Iowa.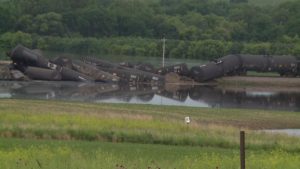 Bold Iowa builds alliances to fight climate change and protect the state's soil, air and water.
Organizers met with landowners, engineers and county leaders Tuesday to get a better assessment of the situation and the environmental impacts.
Bold Iowa director Ed Fallon saif they need to hold those responsible for spill accountable.
"I think it remains to be seen whether the railroad and Conoco Phillips follow through on their stated commitment to public health and well-being," he said. "It's our job to make sure they do, and it's our job to make sure that these farmers and ranchers are compensated for their loss. Not just for their soil replacement, but for their crop loss and other damage that might be done. It's also important to make sure that the taxpayers aren't held liable."
Iowa's Department of Natural Resources estimates that the entire oil spill cleanup may take up to a year and a half to complete.