Click here to learn more about Marcher, Walker, Pilgrim by Ed Fallon.
If ordering six or more books, call (515) 238-6404. You can avoid shipping costs by picking up your book(s) at the office or at a reading near you.
Payment by check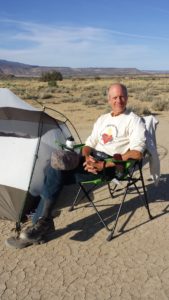 Make check out to "Climate March" and mail to:
Climate March
735 19th St
Des Moines, IA 50314
Please include a note itemizing your books, shipping, and donation amount. (Note: more of your money goes to the cause when you pay by check or cash.)
Thank you!
All donations and proceeds from the sale of this book go to Climate March, a 501(c)(3) nonprofit organization continuing the work of the Great March for Climate Action to change the heart and mind of the American people, our elected leaders, and people across the world to act NOW to address the climate crisis.