June 9 is shaping up to be another big day for climate action in Iowa. That day, the Iowa Democratic Party hosts its Hall of Fame Celebration at 2:00 p.m. in Cedar Rapids. Seventeen presidential candidates will be there. In my work as a budding beekeeper, we call that a swarm.
Where there's a swarm of politicians, there's Bold Iowa's Climate Bird Dogs (and occasionally penguins). We're planning a unique action and need a great turnout to maximize the impact of our message. At 1:00 p.m., we'll host the Climate Hall of Fame Awards in front of the DoubleTree by Hilton Cedar Rapids, 350 1st Ave NE. Six climate awards will be presented to candidates as follows: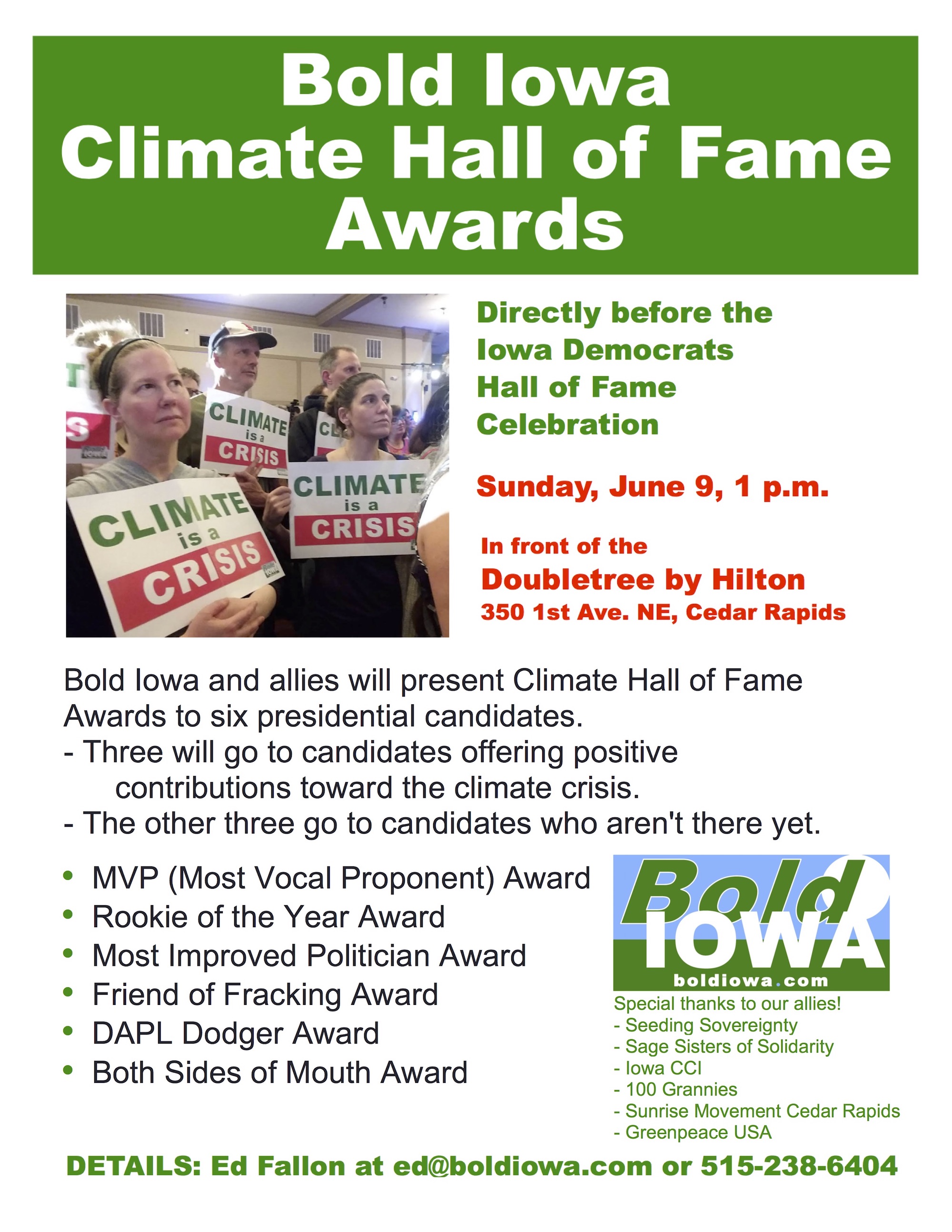 1. MVP (Most Vocal Proponent) Award
2. Rookie of the Year Award
3. Most Improved Politician Award
4. Friend of Fracking Award
5. DAPL Dodger Award
6. Both Sides of Mouth Award
Please come. Please spread the word. In addition to our 1:00 event, we'll bird-dog other candidate events in Cedar Rapids that day.
Here's the link to our Facebook event.
Here's the link to the press release.
Here's a flier you can help circulate.
Thanks to our partners in this effort:
Sage Sisters of Solidarity
Seeding Sovereignty
Iowa CCI
Sunrise Movement Cedar Rapids
100 Grannies
Greenpeace USA
Thank you!