"An epic story of an epic wander–few people in America have had more hours to really think about climate change, and Ed Fallon has put the time to good use!" — Bill McKibben (Ripton, VT), author Falter: Has the Human Game Begun to Play Itself Out?
*******
"His book prompts us to think about our own behavior as consumers and our relationships to nature. And it offers a refreshingly candid glimpse into the heart, mind and motivation of a climate-change activist." — Rekha Basu, (Des Moines, IA) Des Moines Register columnist
*******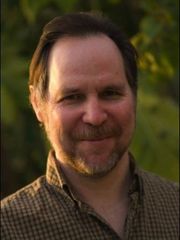 "The book chronicles one grand gesture in the ongoing struggle to stop the fossil fuel apocalypse. … Fallon's wry tone carries us through physical hardship, sleep deprivation, cramps and muscle and bone injuries, and constant financial challenges." — Andy Douglas, (Iowa City, IA), author Redemption Songs
*******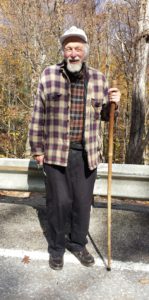 "In his book, the body stresses Ed Fallon experienced (aching feet, the need to consume 5,000 calories per day, etc.) reminds me of the stress the Earth's eco-system is undergoing. Fallon knows the human body has its limits, and he knows the Eco-sphere does, too. That was the reason he pushed himself from Los Angeles to Washington on foot, to remind people of it along the way." — Fr. Bernard Survil (Greensburg, PA)
*******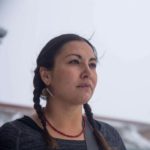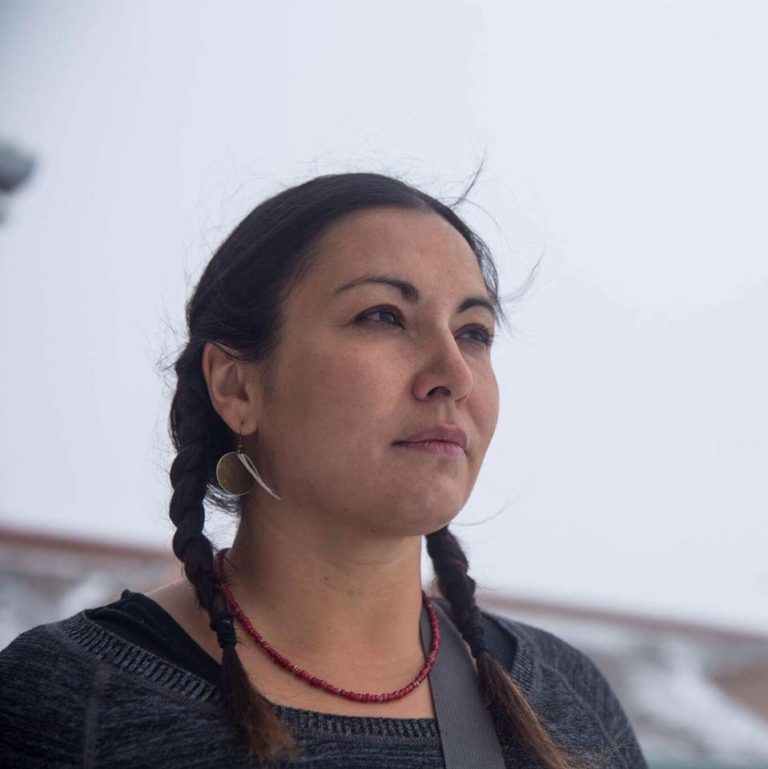 "This book is rich with stories, including how thirty-five years ago, Ed made a basket under the guidance of an Anishanaabe elder. The significance of that basket reflects Ed's desire to address the climate crisis holistically – through challenging colonial supremacy and waking up to the reality that this work must be carried out with the guidance of those who came before us." — Christine Nobiss (Iowa City, IA), Plains Cree/Saulteaux, Seeding Sovereignty 
*******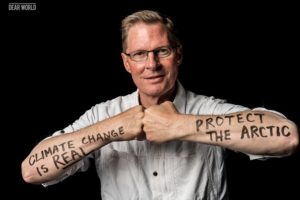 "Ed Fallon is a fierce and committed climate advocate. In Marcher, Ed brings forward stories from his own life and from people struggling on the front lines of a rapidly changing climate. Given the deeply personal nature of the book, Marcher is both an enjoyable and compelling read about the most pressing challenge of our time." –– David Thoreson (Okoboji, IA), polar explorer, author and climate advocate

*******
"This book is an honest, unadorned account of one man's attempt to live in climate truth and protect humanity and the natural world from the climate emergency. Ed knows we need a WWII-scale climate mobilization, and it's clear that he's working to make that a reality. His book is compelling and a pleasure to read." — Margaret Klein Salamon, PhD (New York, NY), Founder and Director, The Climate Mobilization

*******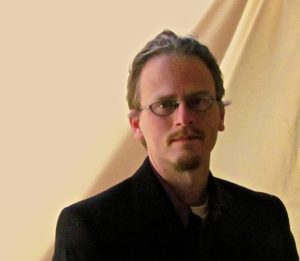 "Nonviolent tactics — protests, hunger strikes, and marches — are essential to addressing the climate crisis. Marcher, Walker, Pilgrim is a deeply personal account of an ambitious effort in nonviolent action. Fallon is one of the great nonviolent experimenters of our time, and his book should inspire others to become experimenters of their own." — Paul Engler (Los Angeles, CA), co-author, This is an Uprising

*******
"Everyone who cares about their neighbors or grandchildren should read this book. I'm thankful for Ed and other writers who warn us of planetary disaster if we don't stop polluting the Earth through burning fossil fuels." — Berkley Bedell (Spirit Lake, IA, deceased), former US Congressman and businessman
*******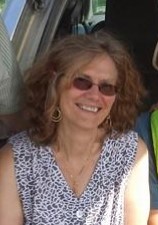 "If you read Marcher, Walker, Pilgrim to learn the goals and motivations of the individuals who participated in the Great March for Climate Action, who walked thousands of miles to warn about climate change, you won't find them in this book. Or, if like me, considering the diverse topography and ecospheres that define the US, you thought the weather and local reactions to the changing climate would be described, this is not the book for you. If on the other hand, you are interested in the struggles and insights of a determined and driven but fallible human to understand the meaning of the coming changes to himself and to society, then read on.
"Scientists and engineers explore the quantitative data related to changing climate patterns. They describe changing hydrologic phenomena, soil and reef losses, animal and plant extinctions. They predict what the changes mean for the built community, food production, and energy use. What few dare do is look more carefully at the impacts on the unprepared human psyche of the coming changes. No one else other than the dystopic literature has seriously explored what happens in situations of irrevocable loss, when the way forward is unclear, when resources become increasingly constrained by circumstances beyond individual control. How will people, even those of good will, react?
"The book follows the evolution of the Great Climate March community as they face on foot a world transformed for cars and consumption. As they trek across the unwelcoming miles, marchers change from a committed and energized community to a worn out, carping, competitive, and sometimes frankly dangerous gaggle of angry souls devouring themselves. The reader sees their passion turn to poison. Often behaviors that were hopeful and helpful at the March's outset become hurtful and hateful as the exhausted ragtag group slowly approaches their goal to arrive at the White House. The ill-fated odyssey devolves into a passion play, complete with the betrayal and modern day suffering of Gethsemane. Yet despite all the trials, perseverance and hope remain steadfast.
"Ed Fallon is a gifted observer, reporter and raconteur. He is also stubborn, confused, and prideful. The stories he relates combine an unexpected mingling of his Irish Catholic upbringing, his youth, and political career, overlaid on his present observations, fears, hopes and dreams. Reflecting on the caring generosity, natural beauty, and the pervasive difficulties encountered walking over 3,000 miles in eight months, parts of the book can be difficult to read. Yet even in his darkest moments Ed makes you laugh out loud. Ed is hard on the people around him—most of whom are younger, less educated or experienced–but always harder on himself. Like a professional comedian he often uses self-deprecation to talk himself out of a difficult situation. In the end, a key message of the book seems to be that a good dose of humor and humility help reduce the intensity of our impending hardships.
"For all the stories, all the effort, and the innumerable encounters good and bad along the way, Marcher, Walker, Pilgrim leaves more questions unanswered than it addresses. Instead, the book introduces questions overlooked in the scientific literature. How will real people adjust to the intractable difficulties brought on by a global phenomenon like climate change when the difficulties are unrelated to anyone's individual actions, yet bear some small, very real connection to all our daily lives?
"Without a hard look at messy human interactions the literature on climate change remains incomplete. Now that Ed has started the conversation, we are left to ponder our own role in the unavoidable march to halt and adapt to climate change which has only begun for most of us." — Maureen McCue, MD PhD (Oxford, IA), Mother, Wife, Gardener, and Coordinator of Physicians for Social Responsibility (PSR) Iowa Chapter
*******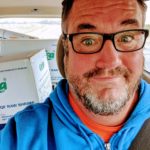 "I just finished reading Marcher, Walker, Pilgrim. It's extremely well-written, and I only put it down for a few hours to sleep last night and again to work today. It captures Ed's relentless determination to make a difference, to go to any peaceful extreme that brings awareness to the plight that is facing our planet in terms of a climate crisis. In Marcher, Ed boldly faces the stings of loneliness, lost love, extreme pain and discomfort, unpredictable weather, and attempted mutiny as he leads Climate Marchers across the continent. You feel as if you are in step with him as he faces one obstacle after another and you feel each proverbial slap of his face as egos take over and turn the March into a dismal and destructive globe of negativity. The payoff is, you share Ed's exhausted spiritual glory as he ultimately prevails in his aspiration. An absolutely brilliant and tremendous memoir. Amazing job!, Ed!" — Troy Church (Des Moines, IA), fishmonger, bartender and blogger with Bigfoot Diaries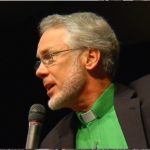 "My wife, fellow pro-future activist, Connie Barlow, and I supported the 2014 'Great March for Climate Action' and it was one of the highlights of our lives. Ed Fallon masterfully tells the story of dozens of marchers, braving all kinds of weather and other challenges, to raise awareness about climate change and other deep sustainability issues. If you have a heart for the children of the future, you will be touched, moved, and inspired by this provocative and timely book." — Rev. Michael Dowd, author of Thank God for Evolution and host of The Future Is Calling Us to Greatness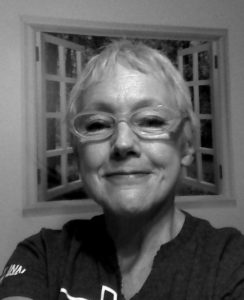 "Marcher Walker Pilgrim" does not sound like the title of a "page turner," but it certainly is. This is a profound, enlightening, and inspiring chronicle of what one man's tenacity, grit, and passion can accomplish. Ed, along with many others in the Great March for Climate Action, met many challenges, both physical and emotional, in the eight months they marched.
I have no doubt that this ragtag crew of pedestrians touched many people across the country, and probably changed many minds. Mr. Fallon has written a heartfelt account of the roller coaster events that happened along the highways of this country – all to bring the urgency of our climate crisis to the fore. It's an essential story of our time." — Barbara Norblom (Minneapolis, MN), Climate Activist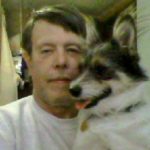 "I am happy to see the March in action. I applaud my good friend, Ed Fallon, and all who stand with him in these endeavors. Not nearly enough is being done to maintain a clean, healthy environment that can maintain and perpetuate our living arrangements on Earth, and that is just inexcusable. I've known and respected Ed since his days as an Iowa legislator, and always appreciate and support his climate activism. Thanks for all you do, and thanks for the book!" — Dave Spencer (Chariton, IA)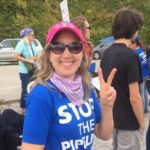 "If you care about climate change and/or have ever been involved in any kind of activism, this one's for you. Ed Fallon has written a remarkable book about an extraordinary experience. It's a gripping 3,100 miles in 330 pages, profoundly thought-provoking and very entertaining." — Jamie Kearney (Iowa City, IA)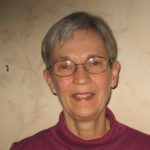 "I like Ed Fallon. He thinks deeply, commits to a worthwhile cause, heart and soul, and digs in to make it happen, no matter the cost to himself. He fills my definition of a hero. But still I wondered if a guy who can play accordian, piano and guitar when he's physically exhausted, could also write a book that would be as lively and as fun. After all, what could be so exciting about plodding across America, 3,100 miles, for 8 months, from Los Angeles, across two deserts and mountains to Washington, D.C.? Would it not get boring?
"So I started the book and, surprise, I could not put it down! I found myself telling all my friends, 'You have to read this; it's really good.' It recalled the favorite book of my teen years, The Kon Tiki, an impossible journey across open oceans in a reed raft! But crossing America on foot proved equally exciting and revealing. Through Ed's lively narrative, I felt I was one of those marchers, determined to bring awareness of our climate crisis to fellow Americans.
"His memoir is truly a modern day Odyssey: all the challenges and temptations that Ulysses encountered are refelected here. The mental doubts and exhaustion, the physical demands and pain, the longing for spiritual home, relationship struggles, personal agendas vs. group cohension. It's all there, welded together by Ed's 'Far Side' humor, as he recounts his bizarre dreams and his vulnerabilities in struggling to model the Gandhian non-violence he believes in. His guiding principle is this: '… if you ask people to do a difficult thing, you have to be willing to do it yourself.' Ed walked every step of the way.
"Following the course of this historic, heroic trek, I learned much about my country close up: the beauty and diversity of the land, the generosity of people, the harshness of weather, the sensuosity of camping in ever changing places, and the sacrifices we must all make to preserve the viability of our planet. I learned that, even though we have widely different views and a lot of quirky personalities, we can pull together to achieve a common goal. In fact, faced with sure disaster, we have the exciting opportunity to show our true grit!
"In short, Marcher, Walker, Pilgrim defines 'grit.' It is the grit we all must summon within ourselves to do the daily work of first changing our own habits and expectations, as we 'hammer out justice,' persistent messages to our fellow humans, our legislators local and afar, that we must make the changes necesssary to prevent global environmental collapse.
"I believe, with Ed, that we humans can show our best qualities when challenged to the max. Now is the hour. Faced with extinction by our own wasteful habits, we must keep global warming below the 1.5C mark. And we can do it. But it will take all the grit we have as a people. I urge you to read this book, to share it, and to join the ongoing march!" — Julie Fischer (Decorah, IA)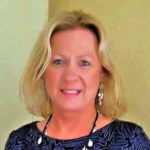 In "Marcher, Walker, Pilgrim" Ed Fallon has composed a trenchant narrative of an epic walking journey across America. Its purpose was to dramatize the urgency of the climate crisis at a time when it deserves all the attention as can be mustered. It certainly does this and much more – a singularly fine, gratifying, and significant read! — Jane Gilbert (Sioux City, IA), writer/editor
"Marcher, Walker, Pilgrim is a true 'Glorious Quest'. Not being an avid reader I was amazed at how hard it was to put the book down. Let us hope we can right the unrightable wrong of climate change. We have to. Great job, Ed." — Doug Fuller (Cambridge, IA)
"I chose Marcher, Walker, Pilgrim for one my winter reads.  It's a book by Ed Fallon about the Climate Action March across America in 2014. My daughter Sarah who was in charge of logistics kept me informed of her version of the adventure by phone.  Now I have Ed's story.  With the potential as a best seller, it is entertaining, educational and challenging, giving book clubs the opportunity for deep conversation.  — JoAn van Balen (Des Moines, IA)
"I loved reading Marcher, Walker, Pilgrim. The writing is so fresh. Keeping alive chapter after chapter a story about walking must have been a challenge, yet every page is intimate and engaging.
"The last chapter or so Ed hiked my old neighborhood. My husband and I lived in Northern Virginia, for almost 45 years. For over 5 years, just before we moved to Iowa, I birded on the C & O Canal Trail in Maryland with an expert birder, usually walking 5 miles or so at least three days a week. Because we stopped all the time to watch birds, we were always out there for hours. When Ed described the plants, animals, and birds on that beautiful trail, it was deja vu. I could taste it, and I miss it terribly.
"The marchers are surely super human. It is amazing to me what they accomplished! Congratulations to all on the extraordinary achievement for the climate change movement and to Ed, who has written about a group of dedicated Americans who put their lives on the line to draw attention to our dying planet." — Sharon Donovan (Clive, IA)
"I just finished reading Marcher, Walker Pilgrim and found it to be a powerful story about such an important action! First of all, Ed is an excellent writer. Once I started reading, I didn't want to put the book down.
"Then, the story. I knew what Ed and the others were undertaking would be hard, but I had no idea how hard it would be, nor how many seemingly impossible obstacles they would face. I never imagined how much discord there would be, nor how badly Ed would be treated by some of the marchers. That was a total surprise and made me angry.
"And then, Ed's vulnerability in sharing his own thoughts, feelings and soul searching was very moving. The book is a powerful message about a group of dedicated and committed people who were willing to endure all sorts of hardships to call attention to the critical nature of climate change. I recommend the book to any who care about this planet we call Earth." — Eloise Cranke (Des Moines, IA)
I too greatly appreciated Ed's book – Claire and I read it to each other over a couple of weeks – while on a long drive and at night – while first embarrassed for the people in his life that he wrote very personal comments about – and I wrote Ed about this! – I became taken in by the personal journey of reflection, change, and commitment. Claire and I have supported Ed throughout recent years in his campaign for Congress, the Governor's office, and his Great March. I am thankful for the work he does and the news he brings to our lives through his radio show, his newsletter, and his ongoing activism. — David E. Drake (Des Moines, IA), national board member of PSR and practice of psychiatry
"I was 'towed along' by the book's travelog narrative and reflective assessments of human nature. A practical result of reading the book and meeting Ed was that my wife and I are en route to installing solar panels on our house." — Bob Krasen (Columbus, OH)
"I picked up a copy of Marcher, Walker, Pilgrim at Ed's talk in Pittsburgh and I devoured it. I'm totally floored. It could inspire countless people to go many steps further than they currently do in the fight against climate change and help them understand what that fight could look like. It's a positively riveting read, and brings into focus the importance of relationships in maintaining an organized group working toward a common cause. — Andrew Puglionesi (Pittsburgh, PA)
"The book was hard to put down, which is a high compliment as generally I'm not a fan of personal stories. Ed wove together the march, the personalities, and the question of how one confronts the monstrosity of climate change and still stay sane. I laughed many times reading the book, and also cried. What Ed really nailed is the isolation and loneliness of life in America today." — Jeffrey Weiss (Des Moines, IA)
"Your book had been on my shelf while I've been reading through Joanna Macy, Thich Nhat Hanh and Joseph Campbell's books. Tonight, I just finished your book. I've rarely read 330 pages in so few sittings. Well done and thank you for opening yourself up to open other's eyes. No work is greater than your chosen field. I found your Wendell Berry quote enlightening." — Brian Johnson (Shenandoah, IA)
"'Marcher Walker Pilgrim' is a surprising and engaging story of one person's journey across the geographic and psychological/moral/political
landscape of America. A timely and instructive metaphor as we collectively
seek a safe route to a better world for everyone." — Bruce Hagen (Petaluma, CA), co-founder of Business Climate Leaders