Ed Fallon, Agitator in Chief
Ed Fallon served as a state legislator for fourteen years before running unsuccessfully for Governor in 2006 and US Congress in 2008. Since 2009, he has hosted the Fallon Forum, which airs on two Iowa radio stations and on radio stations in five other states. Ed contributes to a sustainable world by walking and biking as his primary means of transportation and by working with his partner, Kathy Byrnes, to grow much of their own food and raising hens and bees. In 1995 he was identified by Cityview as Iowa's No. 1 Hellraiser, which wrote, "Ed Fallon has made a name for himself as the Legislature's premier street politician and agent provocateur." He pleads guilty as charged.
Favorite quote: "Never doubt that a small group of thoughtful, committed citizens can change the world. Indeed, it is the only thing that ever has." ~ Margaret Mead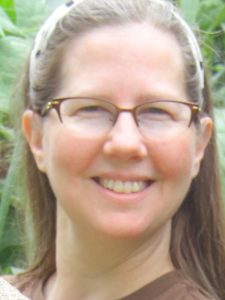 Shari Hrdina, Principle Cat Herder
Shari Hrdina was born and raised on a century-old dairy farm in northeast Iowa. Growing up with farming put her in tune with the Earth. "Being green" was simply the way of life and included recycling, composting, and sustenance gardening. Timing of summer vacations was aligned more with the weather than any other factor. Shari's father taught her the appreciation of expansive sunsets and starry nights, particularly on hayrides. Her employment since 2010 has focused on climate action, being a jack-of-all-trades from event organizing to bookkeeping to form filing and other duties as assigned.
Favorite quote: "I am only one, but still I am one. I cannot do everything, but still I can do something; And because I cannot do everything, I will not refuse to do the something that I can do." ~ Edward Everett Hale
Other favorite quote: "Action is the antidote to despair." ~ Joan Baez, via Miriam Kashia in the Boone County jail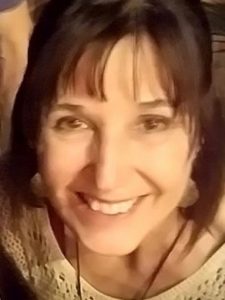 Kathy Byrnes, Facilitator of Fun
Kathy Byrnes, a writer and editor, boasts a background in project coordination and event planning – projects that promote causes, and events that embrace fun. Growing up during the Energy Crisis of the '70s, she learned to turn out lights, hang up laundry, and generally use fewer of our Earth's precious resources. Her inclinations turned into activism in 2014, when the Dakota Access Pipeline threatened her family home at the time. Now a Des Moines resident, Kathy walks and bikes a lot, hangs out with her kids and grandkids as often as possible, enjoys feeding people, eats ice cream – sometimes twice a day – and can still turn a mean cartwheel. In 2019, she founded Birds & Bees Urban Farm to teach people how to turn their yards into dinner. She believes that people are good, love is powerful, and you should always be prepared to be surprised by yourself and others in very positive ways.
Favorite quote: "Always leave a place better than you found it." ~ Rosa Lee Byrnes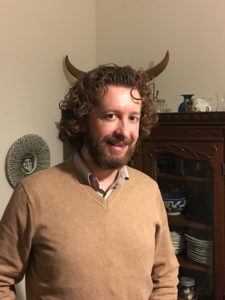 Forrest Determann, Wizard of Wireless
Forrest Determann began his pursuit of technical wisdom at an early age, while still rattling the cage of his crib and sucking down high-quality infant formula. He is active with several local organizations doing good work and fighting for planetary survival. For a geek, Forrest is very approachable, almost human.
Favorite quote: "It's fun to eat something slimy once in a while." ~ Forrest Determann
View our Employee / Volunteer Policies.