Infrastructure 'sabotage' bill to governor
Quad City Times
4-4-2018
Pipeline sabotage bill sent to Iowa governor; sponsor says it would go after 'bad dudes,' not peaceful protesters
Des Moines Register
4-3-2018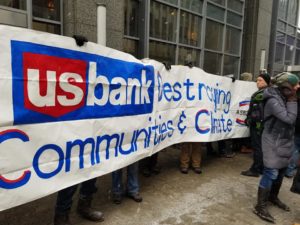 Iowa pipeline protesters target Super Bowl stadium
Des Moines Register
2-2-2018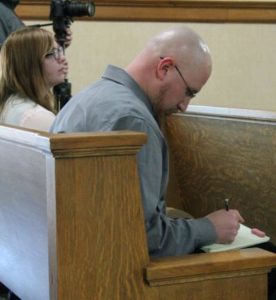 Jury finds two protesters guilty of trespass during pipeline construction
The Graphic-Advocate
10-24-2017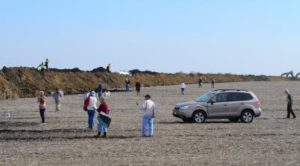 Pipeline protestor convicted of trespassing
The Graphic-Advocate
10-4-2017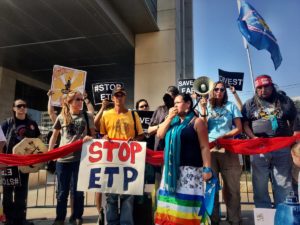 Anti-pipeline activists across the country unite to #StopETP
Waging Non-violence
9-11-2017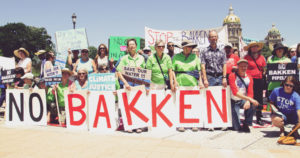 Sierra Club, Bold, vandals all named in ETP lawsuit: Iowa groups are not defendants, but are mentioned in Energy Transfer's arguments
Fort Dodge Messenger
8-23-2017
Iowa protest groups accused in federal lawsuit by Dakota Access pipeline developer
Des Moines Register
8-22-2017
Activists: $1M rally insurance policy puts First Amendment rights 'in peril'
Kcci
8-15-2017
Environmentalist Ed Fallon weighs in on EPA
WHO
8-13-2017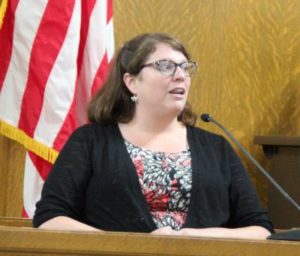 Dakota Access Pipeline protester found guilty: Court takes judicial notice of DNR position on climate change
Fort Dodge Messenger
7-7-2017

Dakota Access Pipeline opponents to rally Saturday at Iowa State Capital
WNAX Radio
6-29-2017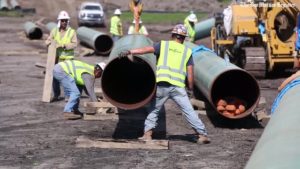 Dakota Access Pipeline reprimanded by Iowa regulators for lack of liability insurance
Des Moines Register
6-12-2017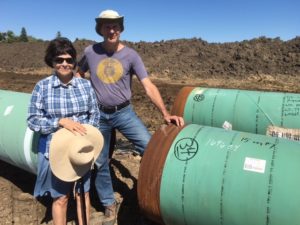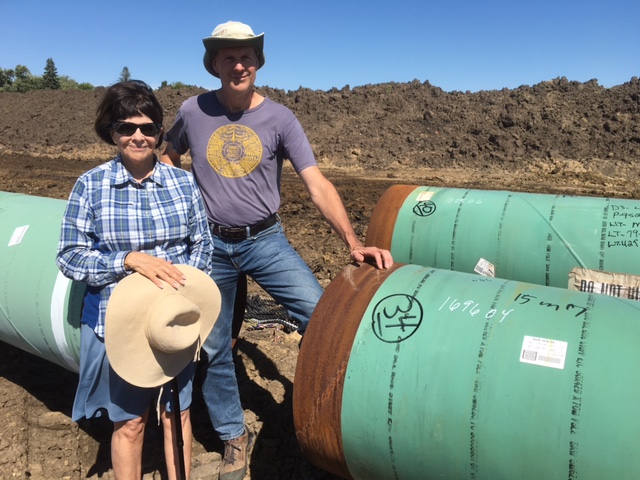 Oil is flowing in the Dakota Access Pipeline, but Iowa opponents still think they can shut it down
Des Moines Register
6-6-2017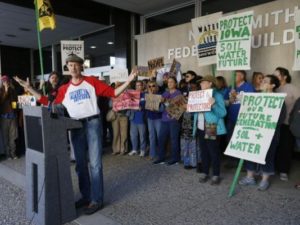 New Iowa Utilities Board conflict revealed as Dakota Access Pipeline request denied
Des Moines Register
5-21-2017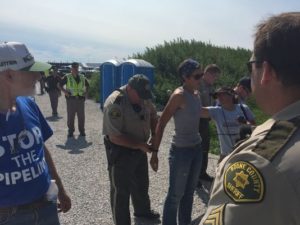 Military-style tactics used against Dakota Access Pipeline protesters
Des Moines Register
5-27-2017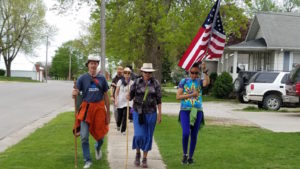 Amid discourse, climate march aims for unity
Des Moines Register
4-21-2017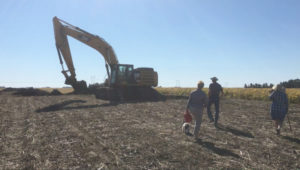 How a confrontation with a Confederate flag compelled two Iowans to find common ground
Des Moines Register
4-28-2017
Climate March Across Iowa Encounters Mixed Opinions on Climate Change
WHO
4-24-2017

The Young Turks
4-2017
Lawsuit could stop Dakota Access Pipeline in Iowa
The Young Turks
3-2017
Environmentalists Calling for Change in Transportation Methods Following NW Iowa Ethanol Train Detrailment
WHO
3-14-2017
Magellan has 28 pipeline spills in Iowa. Will Dakota Access do better?
Des Moines Register
3-4-2017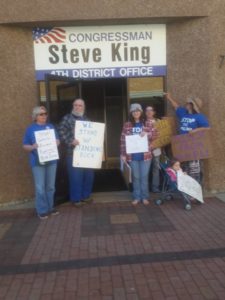 Calhoun County pipeline opponents stage protest at King's office
The Graphic-Advocate
2-28-2017
See the damage to the land caused by the Dakota Access Pipeline in Mingo, Iowa
The Young Turks
2-2017
Why did Iowa give DAPL the right to take people's land?
The Young Turks
1-5-2017
Pipeline fight is not just in North Dakota
The Young Turks
1-2017
Iowa Oil Pipeline Protesters Energized By North Dakota Victory
WHO
12-5-2016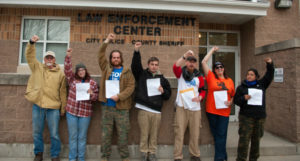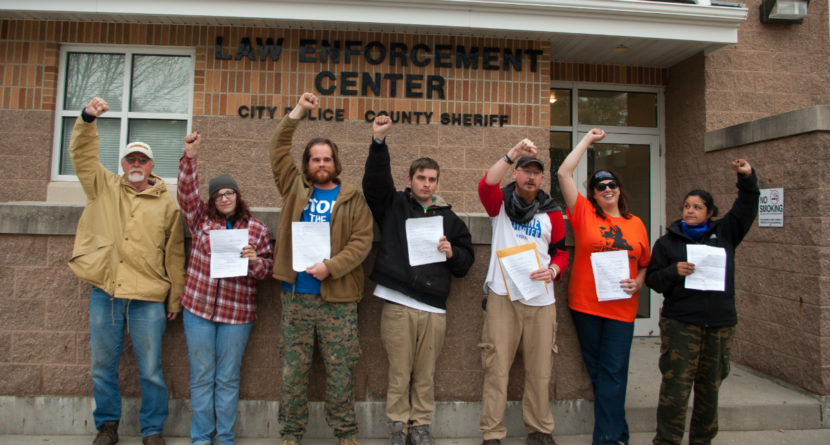 8 arrested in northwest Iowa while protesting Dakota Access pipeline
Omaha World Herald
10-30-2016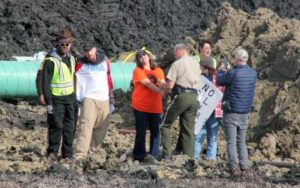 Protesters Take to Bakken Pipeline Construction Site in Calhoun County
WHO
10-15-2016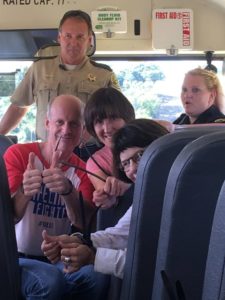 Fallon Among Protesters Arrested Saturday
KWBG
9-12-2016
Obama responds to Iowa pipeline opponents
The Courier
9-8-2016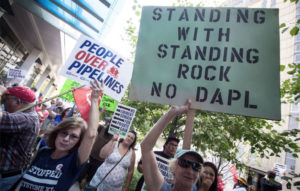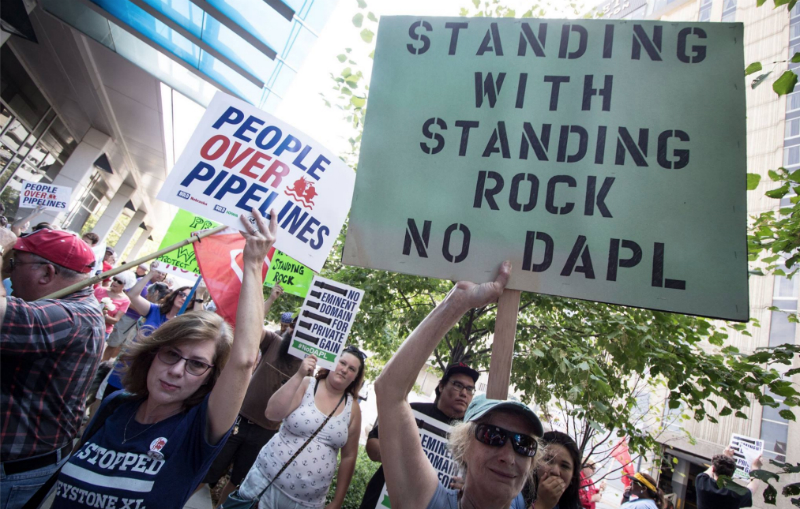 Pipeline protesters stand for the rights of workers
Des Moines Register
9-1-2016
Bold Iowa concerned about waterway issues caused by Bakken Pipeline
WHO
8-30-2016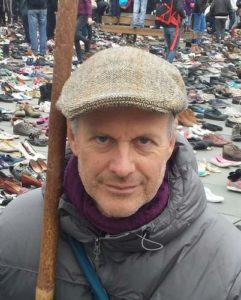 A new chapter in fight against pipeline
The Gazette
8-10-2016
Iowa Regulators Approve Bakken Oil Pipeline Construction
WHO
6-6-2016